You never know when you might need a trailer. When you do, you're going to need a unit which will support you and your goods no matter where you may be taking them. Don't ever settle for poor quality or cheaply-made trailers. We are among the most prominent manufacturers and sellers of trailers in NSW, VIC And SA – and while our trailers are amazingly affordable, we never compromise on build quality or customer care.
Muscle Trailers manufactures high-quality, functional, heavy duty trailers. We're proud to be able to showcase a massive range of trailer types and sizes. No matter your needs or requirements, we have a wide array of choice available for you.
If you are looking for an economical, heavy-duty and practical trailer, we will line you up with the perfect solution. We're pleased to be able to continue supplying superb quality trailers with ease of use in design. We're continuing to distribute our products and hardware across Australia to thousands of happy clients.
Find the Right Trailer for You
We manufacture and sell a fantastic variety of trailer options for all needs. Looking for a heavy-duty trailer to support you on the road? Interested in buying a unit which you can use for your business, or day to day clearance work? For home or commercial use, we have trailers for sale across Sydney, Melbourne, Adelaide and beyond – here are just a few types we have in stock right now: We're also proud to be able to manufacture and supply custom trailers across Australia. The need for trailers is always growing! Our professionals are ready and willing to help you with any specific requirements you may have. All you have to do is call – and we will accommodate you in any way we can!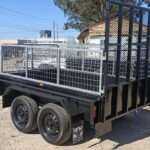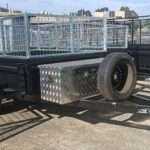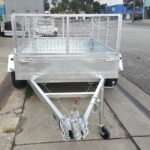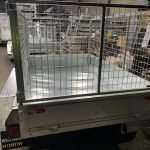 At Muscle Trailers, we have earned a reputation for never compromising on welding quality and structural integrity of our trailers. We are renowned for our hands-on approach and exceptional customer service. We assure you that all our trailers are made from high-quality materials to ensure a long lasting manufacturing guarantee. Our keen attention to detail makes sure that the durability of a trailer will last long after its construction.
With Muscle Trailers, you always get a high-quality product and durability for years to come. Never sacrifice quality for the sake of saving money! Our trailers are competitively priced, and we will be more than happy to quote you upfront for any, and all costs involved. We believe in being transparent and accountable in everything we do!
Customising a trailer requires a plan and a flexible budget. Flexibility is key because the expenses may vary, depending... read more